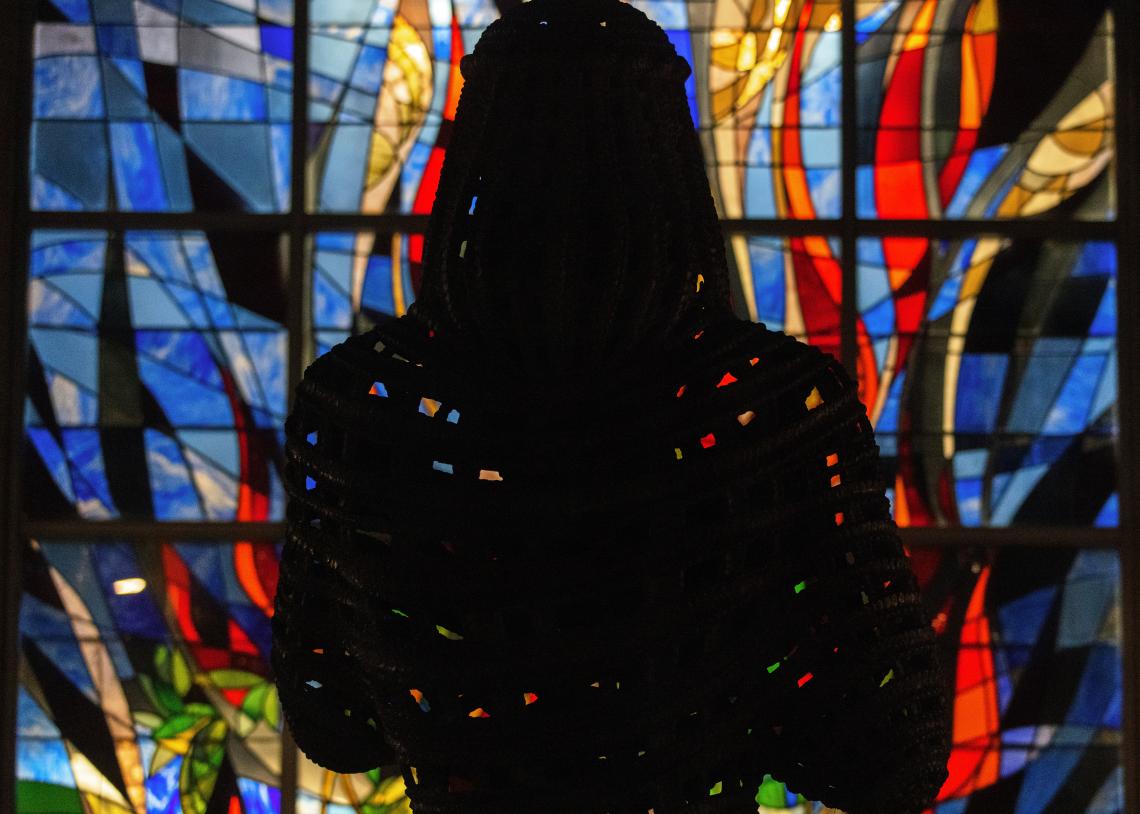 This filigreed bronze, evoking the image on the University seal, was planned to complement the stained-glass window "Burning Bush," designed by Smith Hall architect Charles L. Marshall of Topeka.
The window was donated by Mr. and Mrs. L. Allyn Laybourn in memory of his parents, the Rev. Lemuel and Susan M. Laybourn, and executed by Jacoby Studios of St. Louis.
The 10-foot statue of the kneeling Moses is the gift of Corinne Wooten Miller of Tonganoxie in memory of her husband, Charles E. Miller. It is by art professor/sculptor Elden C. Teftt and was dedicated May 12, 1982.
Tefft and his assistants cast the statue, which weighs 1.5 tons, in KU's foundry. Open webbing forms the shape of the kneeling figure, who is bearded and whose hands are joined in prayer.
The location for the statue had been chosen when plans were prepared for Smith Hall 17 years earlier, but a new test boring located an old cistern on the site, formerly a farm and then the site of Myers Hall, a Christian Church student center. A 15-foot shaft of concrete was installed as a foundation for the 4-foot base and the statue.
Moses

Front of Smith Hall
Lawrence, KS 66045
---