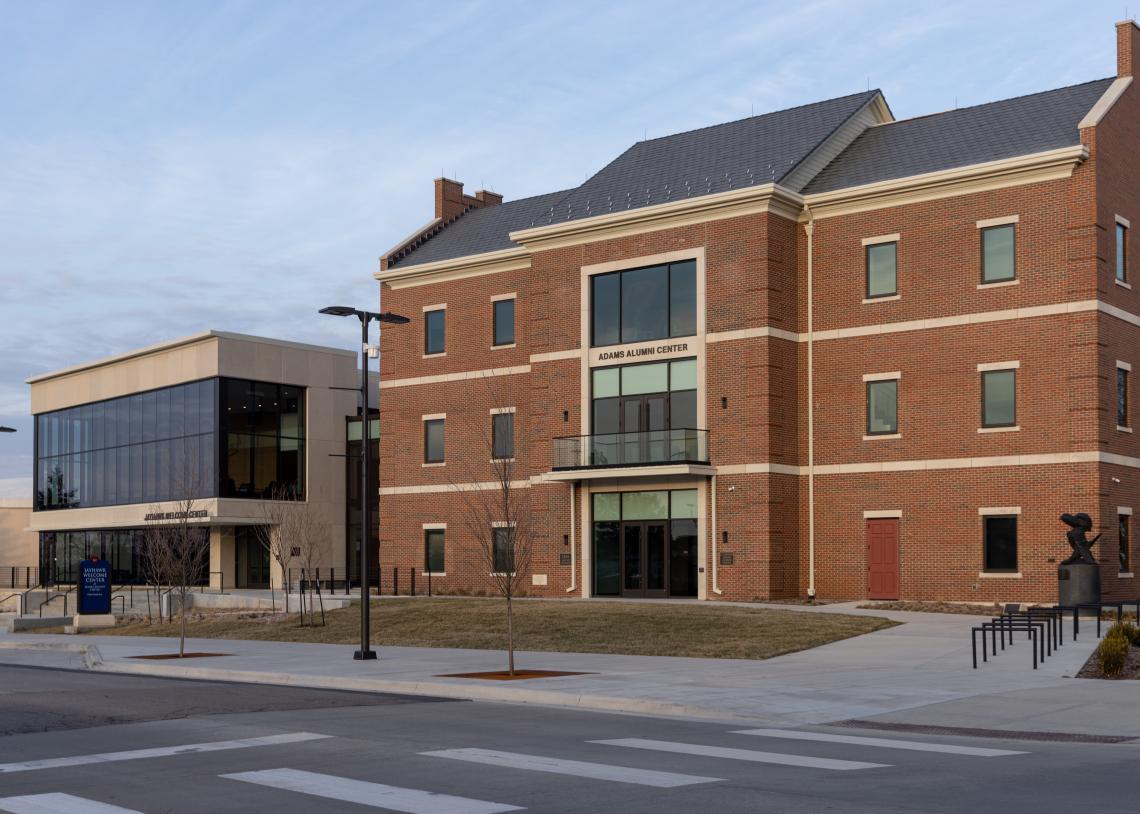 The redbrick classical-style building, designed by Kiene & Bradley Architectural Partnership of Topeka, was dedicated May 14, 1983, in the centennial year of the Alumni Association. The association had been housed in Fraser and Strong halls, Sudler House and the Kansas Union before the new center was built. An alumni fund drive raised $4.2 million for construction, and the KU Endowment Association donated a site northeast of the Kansas Union.
The center is named in memory of K.S. "Boots" Adams, a former student who went to work for Phillips Petroleum in Bartlesville, Okla., in 1920 to earn enough money to complete his KU business degree and retired as the company's chief executive officer. His widow and seven children, five of them KU alumni, were major donors. The club for retired faculty is named for Paul Endacott, a 1923 engineering alumnus and basketball star who also was a key executive at Phillips. He, his wife, and two sons, also alumni, donated the funds for it.
Incorporated into the building are architectural elements salvaged from Old Fraser Hall: wrought-iron railings from the towers, doors used as paneling, and balusters used as room dividers.
The building was renovated in 2022, and the 30,000-square-foot Jayhawk Welcome Center, which focuses on visits by prospective students and their families, was built on its north side. In addition to offices, the renovated alumni center contains meeting rooms, banquet rooms, digital displays, and a pub area.
Adams Alumni Center

1266 Oread Ave
Lawrence, KS 66045
---