Budig Hall/Hoch Auditoria
---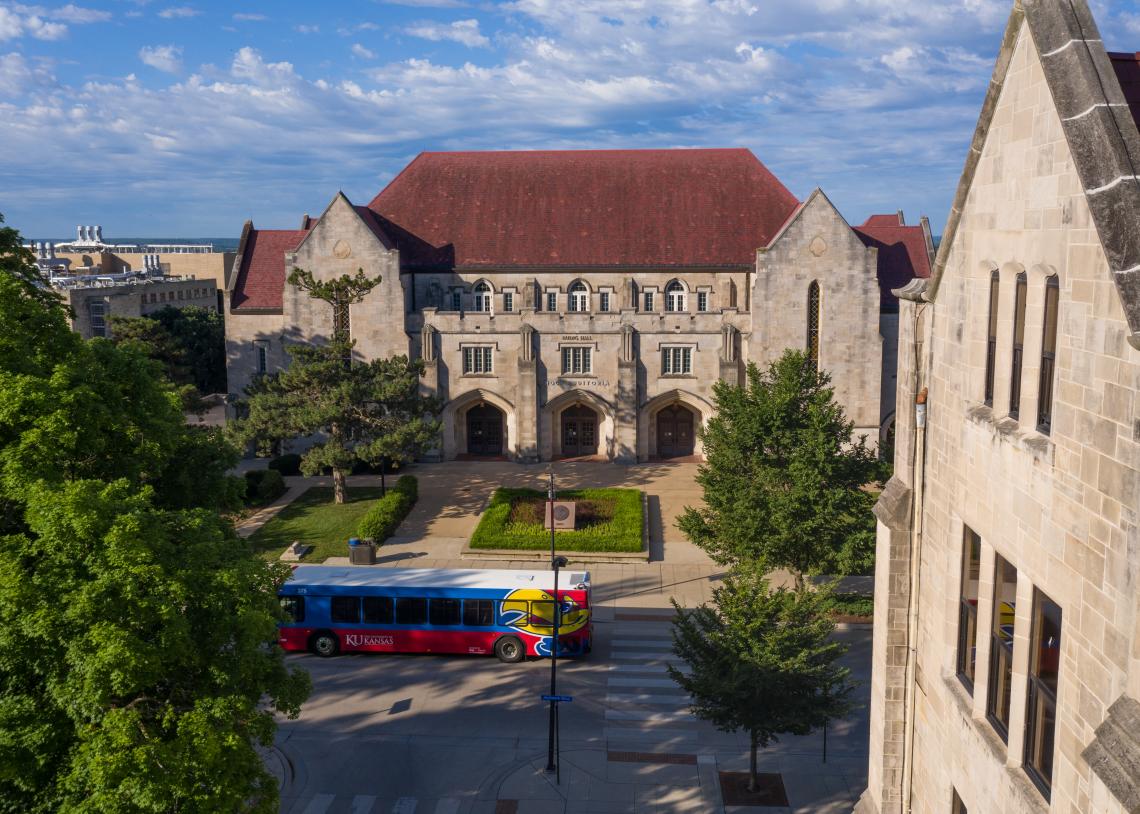 Named for Gene A. Budig, chancellor 1981-94, and dedicated Oct. 31, 1997, it replaced the building that was designed in the Collegiate Gothic style by State Architect Charles D. Cuthbert and that opened as University Auditorium in 1927; it was named in 1938 for former Kansas Gov. Edward W. Hoch (1905-09).
That performing, convocation and lecture hall had a capacity of 5,500 and was the school's basketball court from 1927 until Allen Fieldhouse opened in 1955. Lightning sparked a fire that destroyed Hoch June 15, 1991, although the limestone facade, stair towers, north foyer, and some fittings were saved and integrated into the new building.
It has three multimedia lecture halls, or auditoria, one seating 1,000 and two seating 500; the central one is named for noted chemistry professor Clark Bricker (1963-83). The building also has four large classrooms, testing commons, and a 125-station computer lab. It houses Instructional Development & Support and the Center for Teaching Excellence.
It is part of the University of Kansas Historic District, listed on the National Register of Historic Places in 2013. 
Budig Hall/Hoch Auditoria

1455 Jayhawk Blvd
Lawrence, KS 66045
---