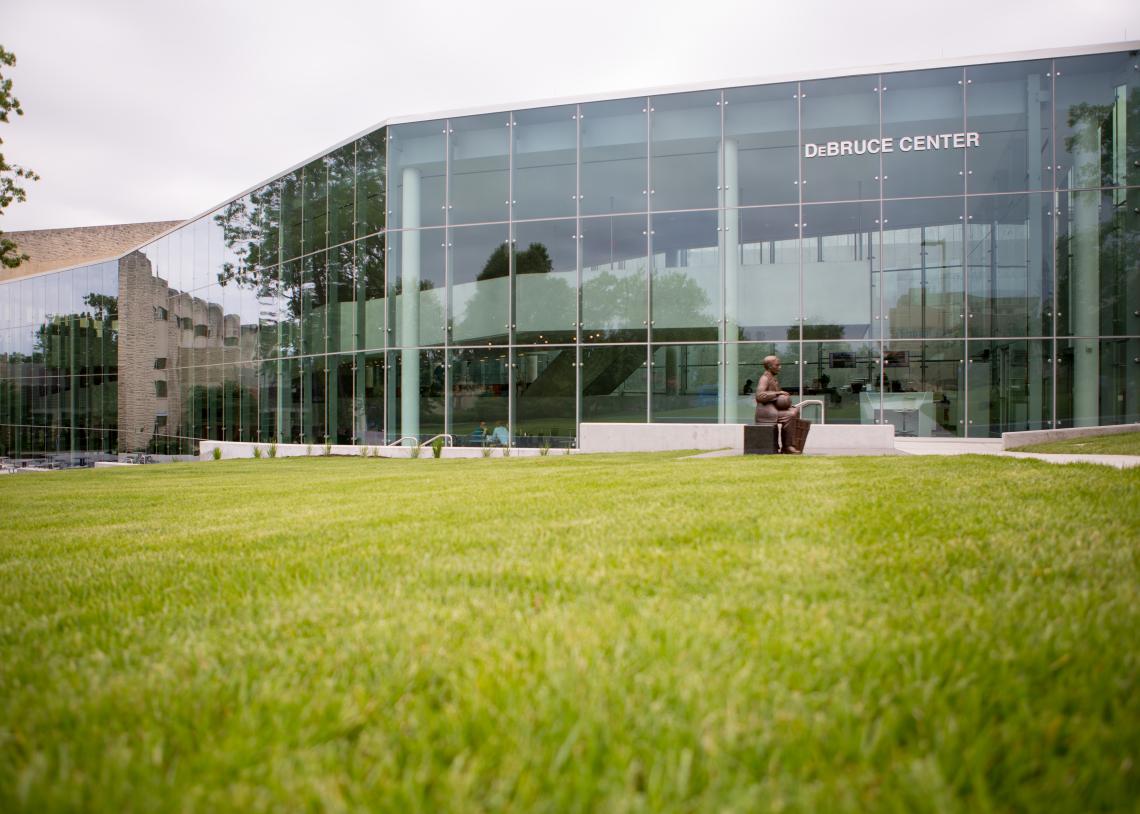 The center houses James Naismith's original "Rules of Basket Ball" and has a student center, the Courtside Cafe and a coffee bar, a gift shop, a nutrition center for the men's and women's basketball teams, and meeting rooms.
The three-story, $21.7-million building adjoins the northeast corner of Allen Feldhouse and the Booth Family Hall of Athletics and abuts the Allen Fieldhouse Parking Garage.
It is named for Paul and Katherine DeBruce, 1973 alumni who were primary donors. The 31,000-square-foot structure, connected to the second-level concourse of the fieldhouse, opened in July 2016. Outside is a bronze statue of Naismith seated on a bench beside a peach basket and holding a basketball on one knee, by the late Elden Tefft.
Naismith taught and coached at KU for nearly 40 years, before retiring in 1937. He invented basketball in December 1891 while teaching at the International YMCA Training School in Springfield, MA, as indoor recreation for his students between the baseball and football seasons.
The two sheets of paper containing his rules, typewritten and annotated by Naismith, were purchased for $4.3 million at auction in December 2010 and donated to KU by David and Suzanne Deal Booth, alumni whose family funded the hall of athletics.
DeBruce Center

1647 Naismith Drive
Lawrence, KS 66045
---