Gertrude Sellards Pearson Residence Hall
---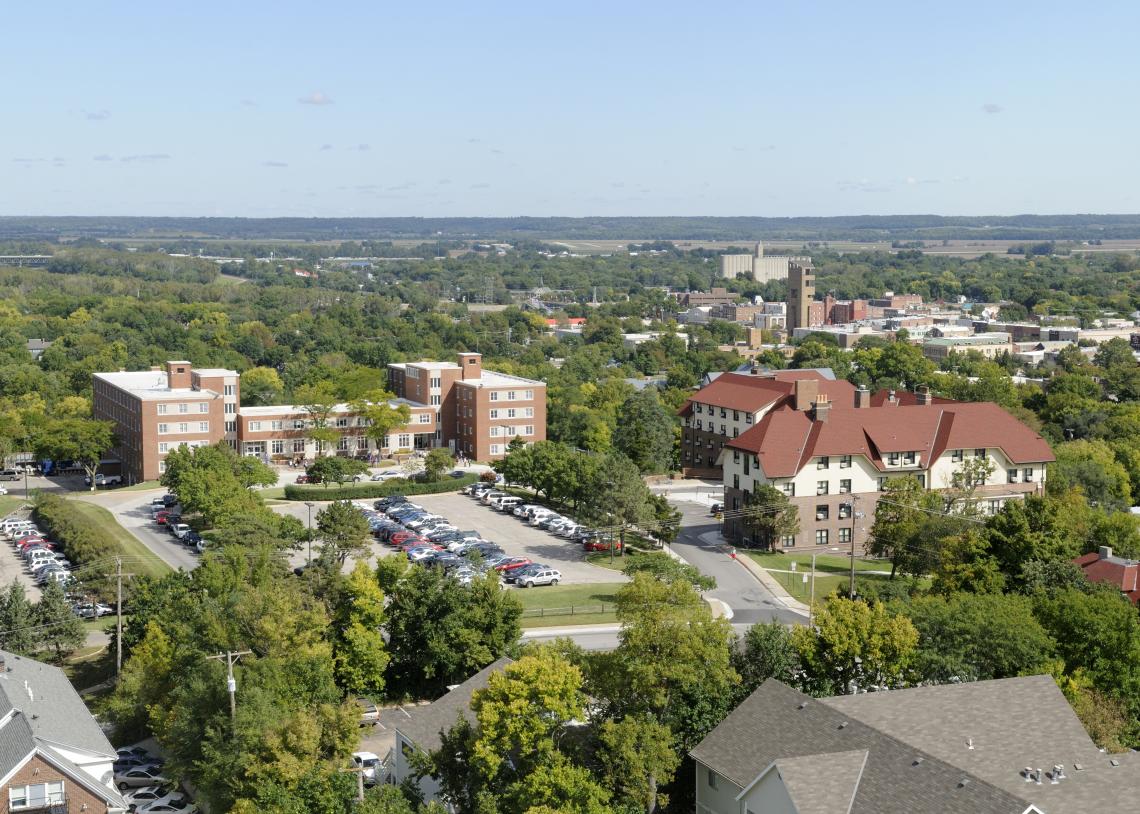 Opened in 1955 as a women's residence hall, GSP is named for Gertrude Sellards Pearson, a 1901 alumna who with her husband, Joseph R. Pearson, in 1945 donated money to supplement the construction of five residence and scholarship halls. GSP is now a coed hall.
The other residences are Grace Pearson Hall and Pearson Hall, both men's scholarship halls; Sellards Hall, a women's scholarship hall; and Joseph R. Pearson Hall, now home of the School of Education & Human Sciences.
GSP now forms a single living unit connected by a crosswalk with Corbin, 420 W. 11th St., a women's hall.
GSP and Corbin share a dining center and an Academic Resource Center. A $13.1 million renovation in 2011-12 created suites and studios in GSP. The halls are on the site of North College, KU's first building, constructed in 1866. 
Gertrude Sellards Pearson Residence Hall

500 W. 11th St.
Lawrence, KS 66045
---