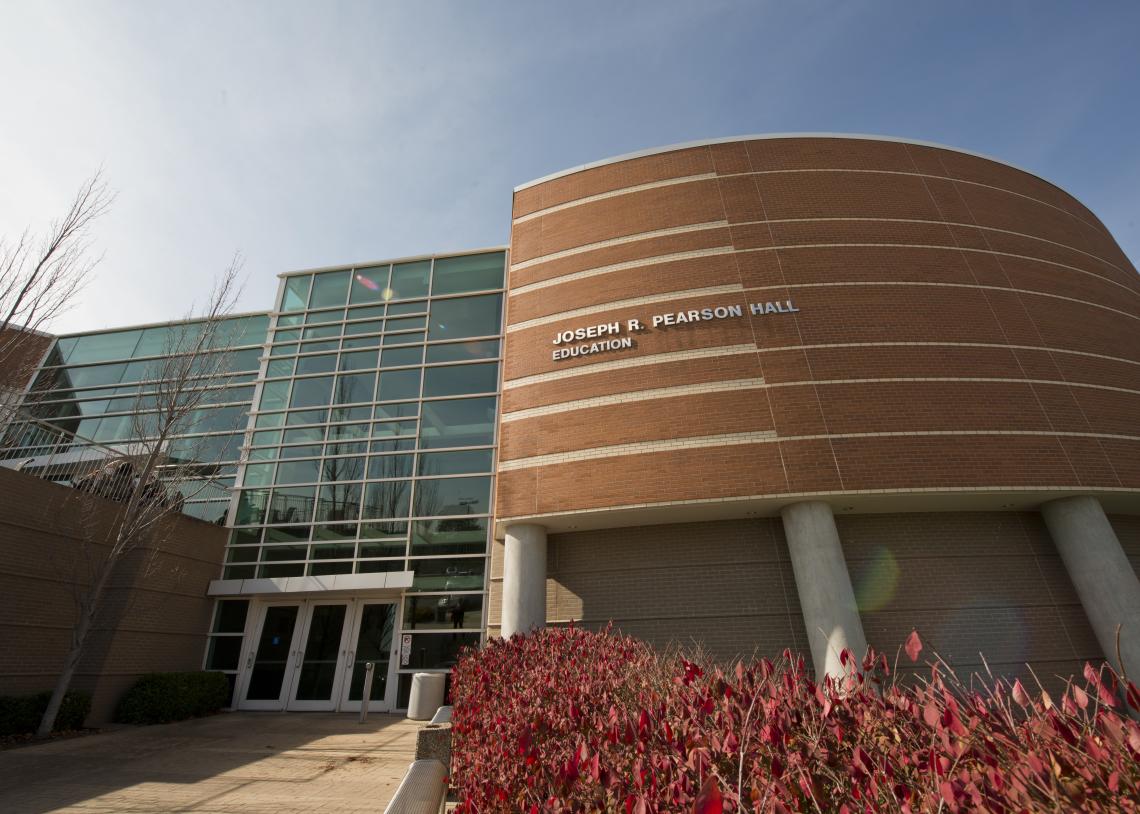 One of five residence and scholarship halls funded by a 1945 bequest from Joseph R. and Gertrude Sellards Pearson, it was designed by State Architect John E. Brink and opened in January 1959 as a men's hall; it closed in the early 1990s.
In 2000, after major additions and renovations costing $14.1 million and designed by Gould Evans Associates, the School of Education moved in. Founded in 1909, the school had been housed in Bailey Hall since 1956; before that it was scattered in several campus buildings.
JRP houses the School of Education and administrative offices for its dean and staff academic offices for undergraduate and graduate programs in psychology and research in education, special education, curriculum and teaching, and educational leadership and policy studies; staff and faculty offices; counseling, advising, and placement centers; and research, resource, and technology centers.
Joseph R. Pearson Hall

1122 West Campus Road
Lawrence, KS 66045
---