Krehbiel Scholarship Hall
---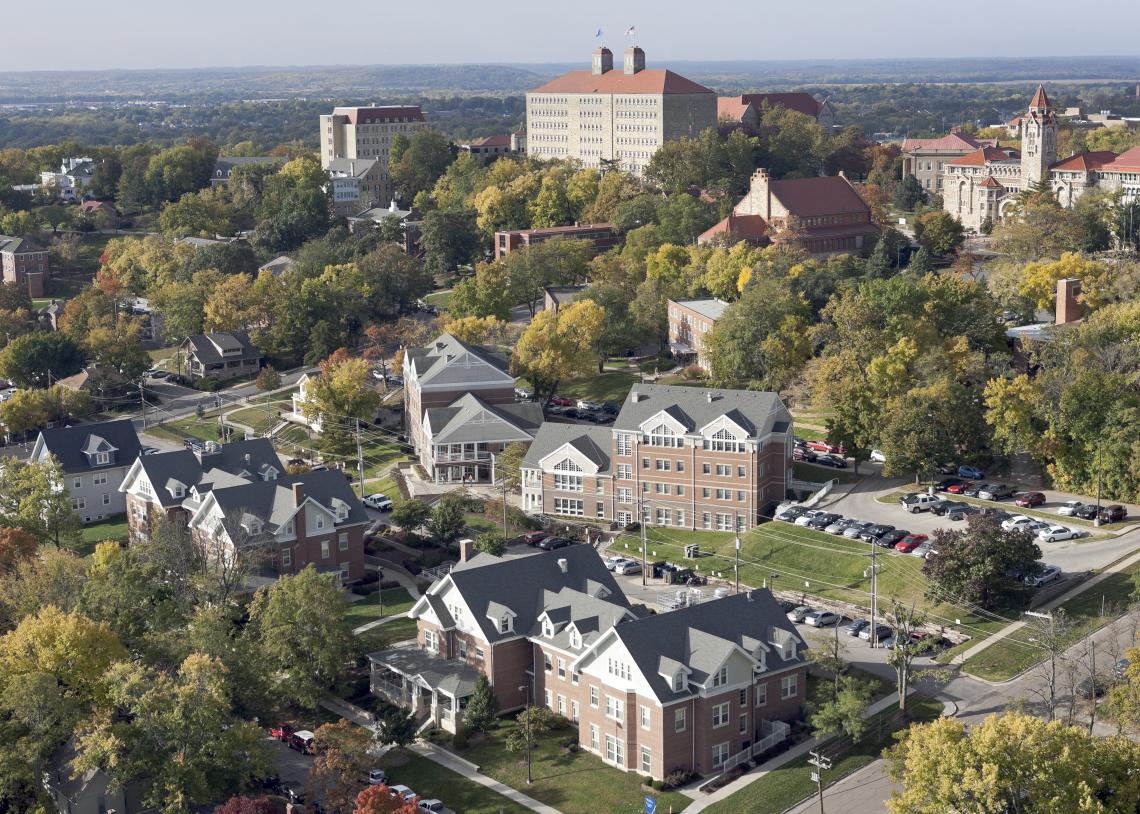 Alumnus Carl Krehbiel of Moundridge, Kan., donated $4 million to KU Endowment to fund a men's scholarship hall in honor of his parents, alumni Kathyrn Krehbiel and Floyd H. Krehbiel. Carl and Floyd Krehbiel lived in scholarship halls as students.
The 18,000-square-foot, three-story hall is immediately north of Dennis E. Rieger Scholarship Hall and is a mirror image of its design by Treanor Architects of Lawrence. It incorporates characteristics of the Queen Anne style common in the surrounding Oread neighborhood.
Carl Krehbiel also provided a $400,000 maintenance fund for the hall, which was dedicated Sept. 20, 2008.
Krehbiel Scholarship Hall

1301 Ohio St.
Lawrence, KS 66044
---