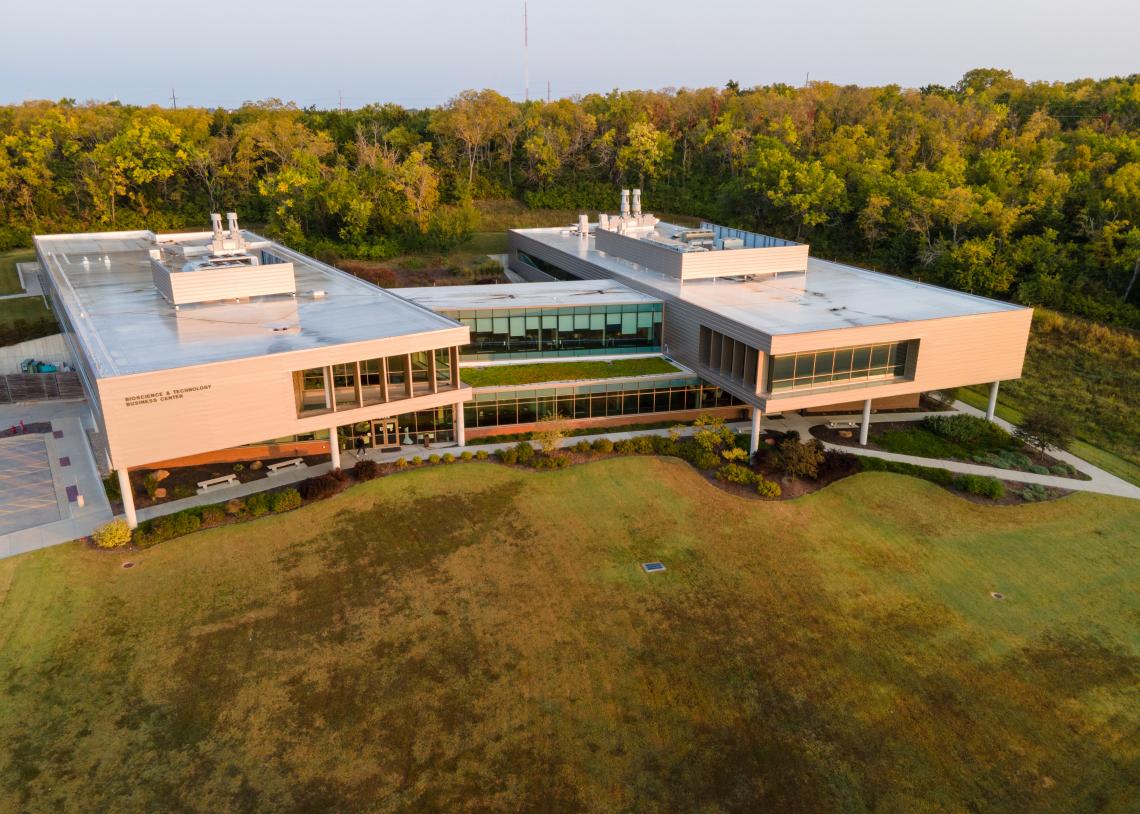 Gould Evans Associates of Lawrence designed this two-story, 20,000-square-foot building, formerly known as the Bioscience & Technology Business Center, northwest of the School of Pharmacy, and construction began in the fall 2009.
The $7.25-million building houses laboratories and office space for start-up companies, emerging technology businesses, and collaborations involving KU researchers and large technology firms.
The Lawrence-Douglas County Biosciences Authority owns the building, which was dedicated Oct. 8, 2010. It was funded by a partnership of the Kansas Bioscience Authority, the city of Lawrence, Douglas County, KU, the Lawrence Chamber of Commerce, and KU Endowment. 
The center reached capacity in 2012, and a mirror-image expansion to the north opened in the summer of 2014. KU Endowment, the KU Center for Research Inc., the city of Lawrence, Douglas County and the Lawrence business community funded the addition of two stories and 30,000 square feet of office and lab space to accommodate 18 to 24 companies.
KU Innovation Park, the largest business incubator in Kansas, has a partner facility at the KU Medical Center in Kansas City.
KU Innovation Park

2029 Becker Drive Lawrence
Lawrence, KS 66047
---