Memorial Campanile & Carillon
---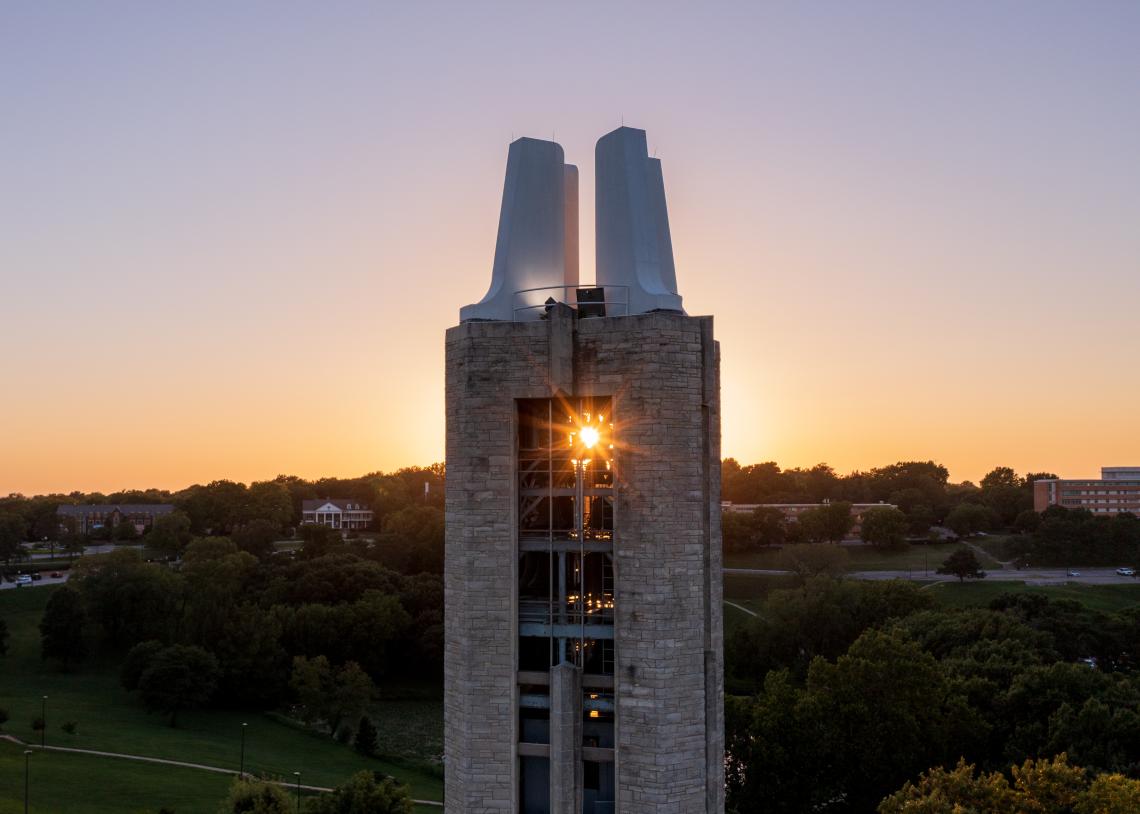 After World War II, Chancellor Deane Malott and others were determined to build a memorial to members of the KU community who died in the conflict. They did not want it simply to fulfill a need, as was the case with the union and the stadium after World War I.
A badly needed fieldhouse was among the proposals, but a bell tower, or campanile, was decided on, and a fund drive began as World War II ended.
It was dedicated at Commencement on May 27, 1951. Engraved on tablets in the Memorial Room at the campanile's base are the names of 277 KU alumni, students, faculty, and staff who died in World War II. The ornamental bronze doors are by sculptor Bernard "Poco" Frazier.
Designed by architect Homer F. Neville, a student in the 1920s, and Edward B. Delk, the bell tower is 120 feet high and built of Kansas limestone. The carillon, played by keyboard-operated hammers, has 53 bells cast by an English foundry established in the 1360s. The bells chime the quarter hours and hours; concerts are performed by the university carillonneur, students, and guest artists. A major renovation of the bells, the campanile, and the grounds was completed in 1996.
Memorial Campanile & Carillon

1450 Memorial Drive
Lawrence, KS 66045
---