School of Pharmacy building
---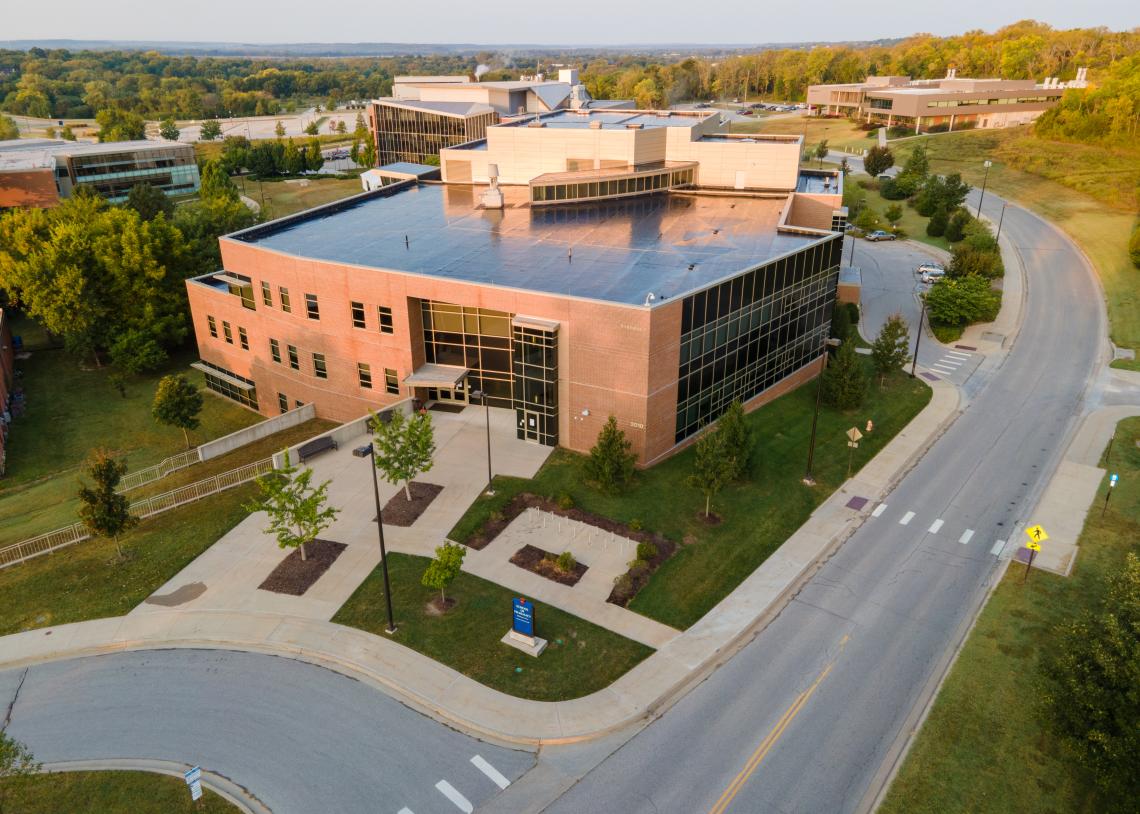 Capping the observance of the School of Pharmacy's 125th year was the dedication Oct. 22, 2010, of its new building in the West District.
The 110,00-square-foot, dark brick structure houses the PharmD program, the departments of pharmacy practice and pharmaceutical chemistry, three auditoria, pharmacy skills and biochemistry laboratories, a library and resource center, classrooms, administrative and faculty offices, and a museum. An old-fashioned soda fountain is a feature of its Mortar & Pestle Café.
Treanor Architects of Lawrence incorporated energy-efficient elements into the design of the 110,000-square-foot building, whose landscape is maintained by the Native Medicinal Plant Research Program. It also has the only FEMA-standard storm shelter on campus.
Funding of $50 million in bonds from the state of Kansas included $4.5 million for a one-floor addition to the School of Pharmacy at the School of Medicine-Wichita. KU Endowment raised $5 million more.
School of Pharmacy building

2010 Becker Drive
Lawrence, KS 66047
---