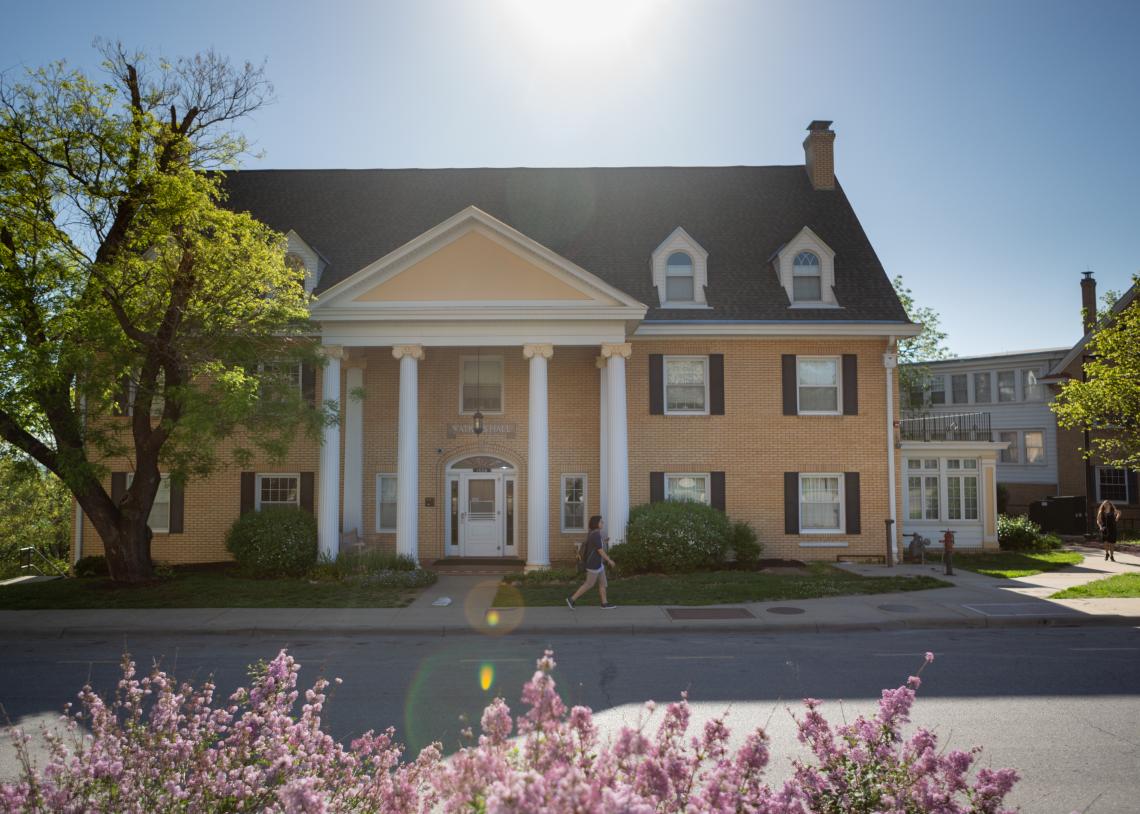 In 1925, Elizabeth Miller Watkins gave $75,000 to fully fund and maintain the first KU women's scholarship hall, to be named for her late husband, Lawrence banker Jabez B. Watkins.
She also donated the land for it, on Lilac Lane adjacent to her home, "The Outlook." The residents had to demonstrate financial need and academic ability and agree to share all domestic duties.
Thomas Williamson designed the yellow-brick, colonial-style hall, and Mrs. Watkins oversaw its furnishings and decor. The seven kitchen/dining areas in the basement were shared by seven women each; the hall also has a living room, sleeping porches and study rooms.
Watkins is a twin of Miller Scholarship Hall to its south.
Watkins Scholarship Hall

1506 Lilac Lane
Lawrence, KS 66044
---