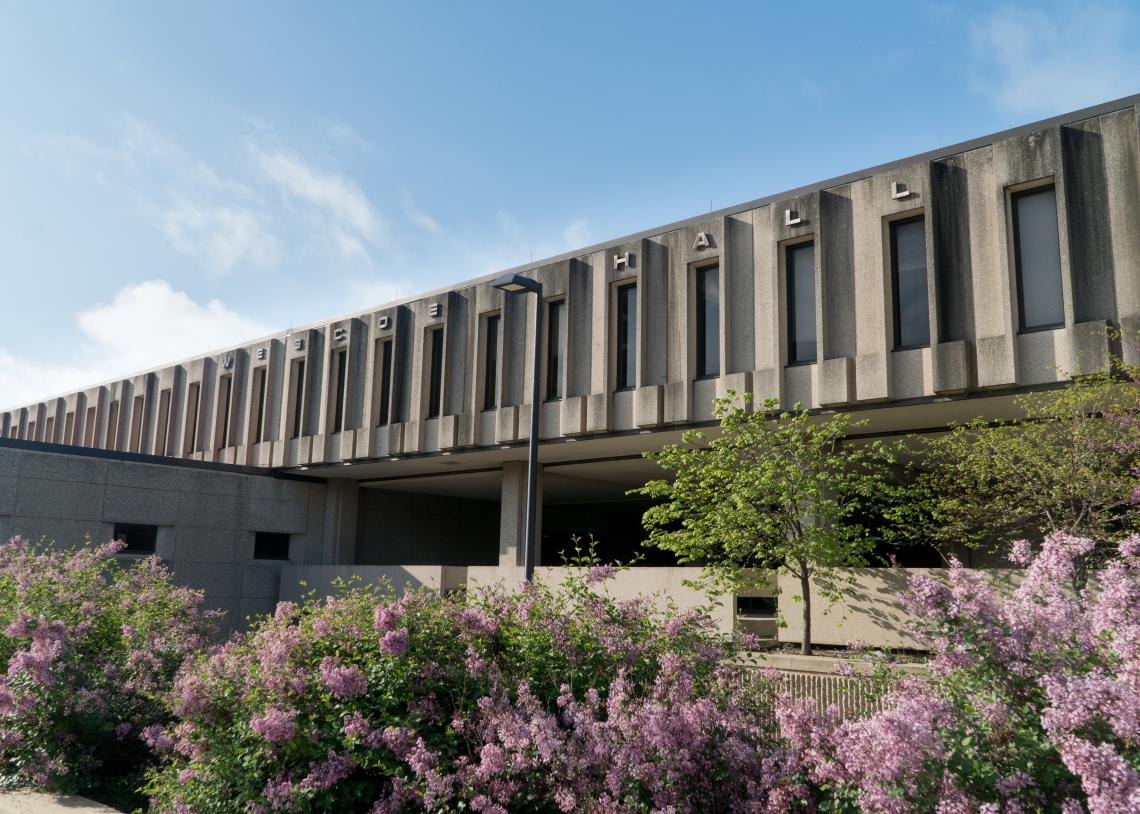 Wescoe Hall houses administrative and academic offices and classrooms for liberal arts and humanities departments.
It has about 60 classrooms; lecture halls named for College of Liberal Arts & Sciences Dean George R. Waggoner and Graduate School Dean William P. Albrecht; 300 faculty offices; the departments of English, history, philosophy, classics, French and Italian, Spanish and Portuguese, East Asian, Germanic and Slavic languages and literatures, and Jewish studies; the School of Public Affairs & Administration; the Ermal Garinger Academic Resource Center; and the Underground food court.
Projects since 2008 have repaired and modernized the hall's mechanical systems, remodeled offices and classrooms in the east wing, and installed energy-saving lighting systems and new ventilation systems.
A 24,000-square-foot remodeling of the southwest side of Wescoe enclosed two floors of terraces and created about 80 offices and meeting rooms for the departments of history and Spanish and Portuguese.
In the 1960s Chancellor W. Clarke Wescoe (1960-69) began lobbying for a central humanities classroom/office building that would unite departments scattered all over campus. By 1969, Haworth Hall and its neighbor Robinson Gymnasium, both opened before 1910 in the heart of campus, were razed in preparation for the new building.
Initially a Wichita architecture firm planned a 25-story building with parking; lack of money and the loss of federal funding made a less imposing structure necessary. The architectural firm of Horst, Terrill & Karst of Topeka designed a four-story, cast-concrete modernist building set into the hillside.
In the two years the site stood empty, it was dubbed "Wescoe Hole" and became a meeting place for Vietnam War protestors. Construction began in May 1971, and the first classes were offered in fall 1973. The $7.8 million hall, named for Wescoe, was dedicated April 20, 1974.
Wescoe Hall

1445 Jayhawk Blvd.
Lawrence, KS 66045
---