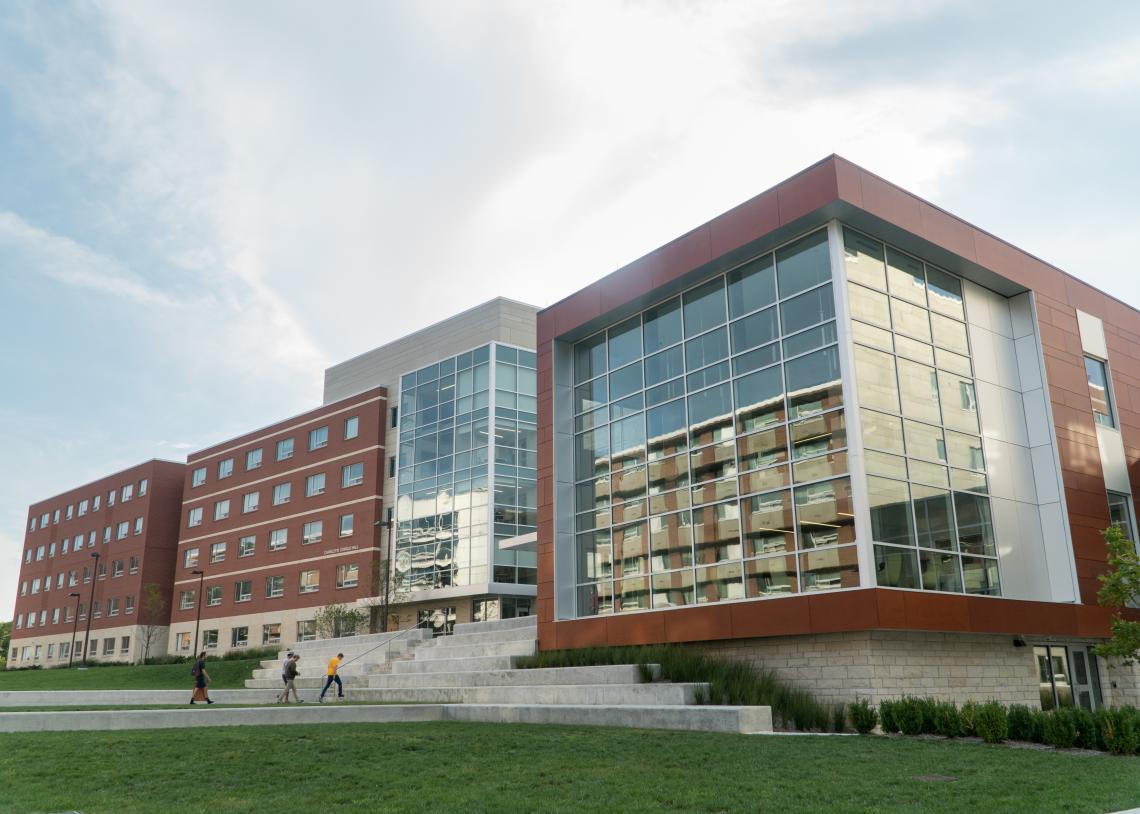 The southern of two five-story, freshman-focused residence halls designed by Treanor Architects of Lawrence, Oswald houses men and women in single-, two- and four-person suites; it is part of a quadrangle with Self, Templin, Lewis, Ellsworth, and Hashinger halls. 
Connecting it to the new Self Residence Hall to the north is Daisy Hill Commons, an academic service center and community kitchen that provides gathering spaces for all residence-hall students to socialize and study. The $47.8 million project opened in fall 2015.
It is named for Charles W. "Charley" Oswald (1928-2014), a Hutchinson, KS, native who completed an economics degree at KU in 1951 and an MBA at Harvard Business School in 1953. He was CEO of National Computer Systems and an entrepreneur and philanthropist; his $22 million in gifts to KU included endowed professorships and research in the Department of Economics and the School of Business.
Oswald Residence Hall

1620 Engel Road
Lawrence, KS 66045
---